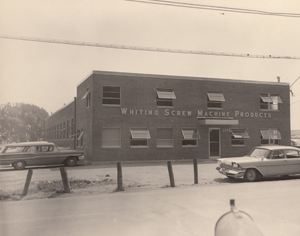 As a quality managed company, our mission at Manufacturers Associates Inc. is to be a world-class precision machine shop offering our customers the best products at fair prices.
We achieve this through the implementation of a system of continuous quality improvement using, but not limited to, a dynamic quality management system, visual manufacturing methodology, and lean manufacturing systems.
These concepts prove that we are customer-driven and require a continuous assessment of customer needs and requirements to fuel the constant improvement and innovation processes.
Manufacturers Associates Inc., formerly known as Whiting Screw Machine Products has been operating since 1946. We are an established world-class precision machine shop serving a diversified customer base.
The markets we serve include aerospace, defense, space operations, and a variety of commercial applications.
We consistently provide high quality, and precision machined metal products and services that meet or exceed the quality expectations of our customers.
We do so through a commitment to continuous improvement in all phases of our business. From quoting to contract review, from 3D modeling to shipment, our customers have numerous reasons to choose Manufacturers Associates Inc. for their precision machining needs.
We know the burden customers face in managing numerous suppliers instead of one. Having one supplier can help minimize cumbersome logistics and maximize your sourcing efficiencies.
Our philosophy is to grow and incorporate more services, so that our customers can have a go-to supplier for all their needs.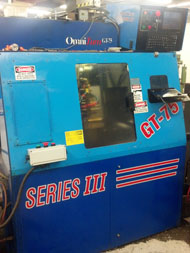 We have more than 70 years of manufacturing experience behind our family-owned company. Anthony Parillo, Sr. was first involved in the manufacturing of screw machine products in 1942 at New Haven Screw Machine Products in New Haven, CT.
The success of that company was recognized in 1944 when it received the Army-Navy "E" Award for efficiency in the production of critical war materials.
In 1946 he founded Whiting Screw Machine Products in New Haven. It was relocated to Hamden, CT, in 1958. Anthony Parillo, Jr. joined the company in the '60s and took over ownership in 1972. In the mid- 90's, his son Anthony T Parillo, joined the business.
In 1996 the company name was changed to Manufacturers Associates, with an intent to suit their diverse product line. It then moved to the current location in West Haven, CT.
The company initially started with single spindle Brown & Sharpe screw machines. As the demand for machined parts kept rising, they invested in multi-spindle screw machines and various types of secondary machining equipment.
With the evolution of CNC machining technology in the '80s, CNC turning and multi-axis machines, milling machines were added. Today they have over 150 tools, including the very latest technology available.